We offer a variety of payments options and plans designed to meet your family's financial needs and which enable you to comfortably afford the excellent dental treatment that you will receive at our office.
Most of our patients are able to find a payment arrangement that suits their budget and enables them to enjoy the dental health that is so important to them.
We accept all major credit cards: Visa, Master Card, Discover, and American Express.
We accept most dental insurance plans. We do not accept any HMO Dental Plan.
We offer our patients Dental Financing, through Care Credit. CareCredit is a flexible patient payment program sponsored by Synchrony Bank and specifically designed for healthcare expenses. CareCredit makes it easier for you to get the treatment or procedures you want and need. CareCredit is ideal for co-payments, deductibles, treatment and procedures not covered by insurance.
Dental Insurance:
If you don't mind a short drive to a dentist that has great credentials, nice office and ccept most types of dental insurance please call our office. We are in network provider for Delta Dental. We are an out of network provider for other dental insurance plans. We do not accept any HMO Dental Plan.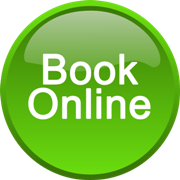 0% introductory period.
(if approved by the Bank)
No Interest if Paid in Full
within the Grace Period,
and Extended Payment Plan